Til Death do us Part is a recording made in Outlast 2.
It is acquired by filming the corpses of Laird Byron and Nick Tremblay after falling from a shack in The Last Supper.
Transcript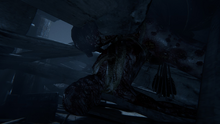 Blake: My dad died within a month of my mom. He was perfectly healthy until she was gone, and then...