The Outlast Original Soundtrack is a compilation of soundtracks and music cues created and scored by Samuel Laflamme for Outlast and published by Red Barrels.
The album consists of 41 tracks. An interview of the composer, "Outlast: Composing the Score - Samuel Laflamme"[1], details their creation and composition.
The soundtracks can be bought at the Red Barrels' official website or listened for free on the artist's Youtube account[2]. Additionally, Laflamme uploaded two unreleased tracks for the first anniversary of the game.[3]
Composing the Score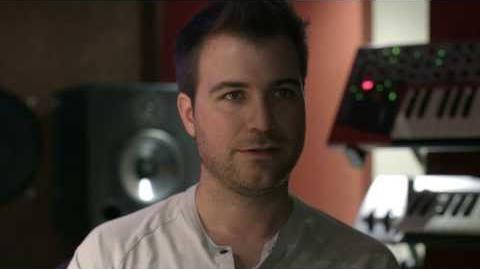 While not being part of the game, this video shows the composing, creation and scoring of the Outlast OST by Samuel Laflamme.
Tracks
References
↑ Outlast: Composing the Score - Samuel Laflamme on Youtube
↑ Outlast's playlist on Youtube
↑ 1st Anniversary Edition playlist on Youtube
Ad blocker interference detected!
Wikia is a free-to-use site that makes money from advertising. We have a modified experience for viewers using ad blockers

Wikia is not accessible if you've made further modifications. Remove the custom ad blocker rule(s) and the page will load as expected.